Articles
Glitz and Op Shop Glamour as NGEN wraps up Halloween
The NGEN community celebrated a year of learning in style at the annual NGEN Halloween events in Brisbane, Melbourne and Sydney with costumes featuring newspaper pages, sequins, feathers and tule answering the theme of Op Shop Met Gala.

The highly anticipated NGEN Halloween events cap off the 15th year of learning for NGEN – the MFA's training program for media professionals with less than five years' experience in the industry – with priority access given to those who attended three or more of NGEN workshops throughout the year. 
Rhys Taylor, Client Coordinator, Spark Foundry and NGEN Committee Member said: "Costumes - Opulent; Entertainment - Slay; Hotdogs - to die for: NGEN Halloween was such an incredible night, making friends to party with all night!"
Alana Mazza, Media Executive, Bohemia and NGEN Committee Member said: "The NGEN Halloween party this year was SO much fun. I think it is so important to come together at the end of the year to take a moment to celebrate the year that was. I also think it's a great opportunity to mingle with others in the NGEN community outside of your direct agency."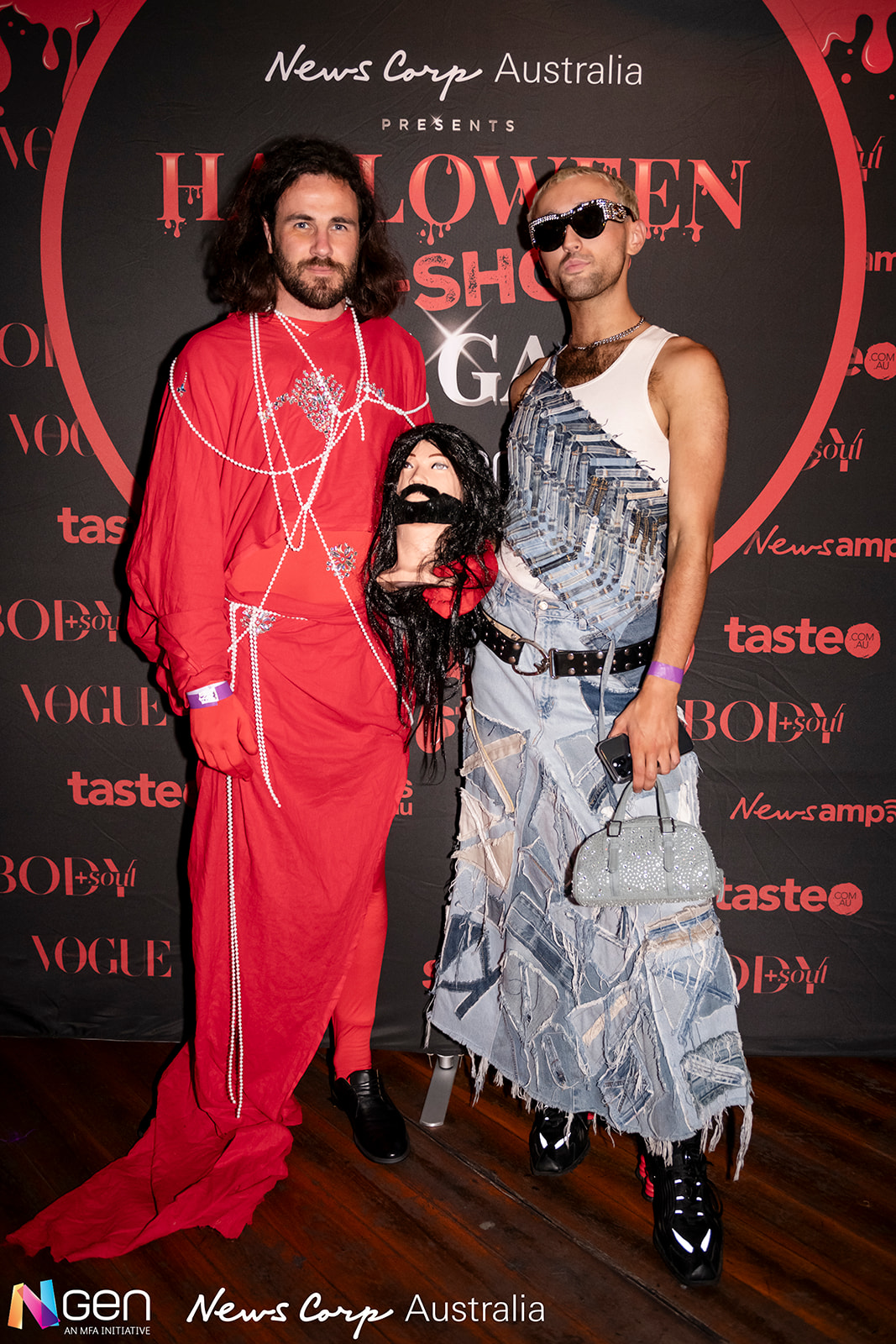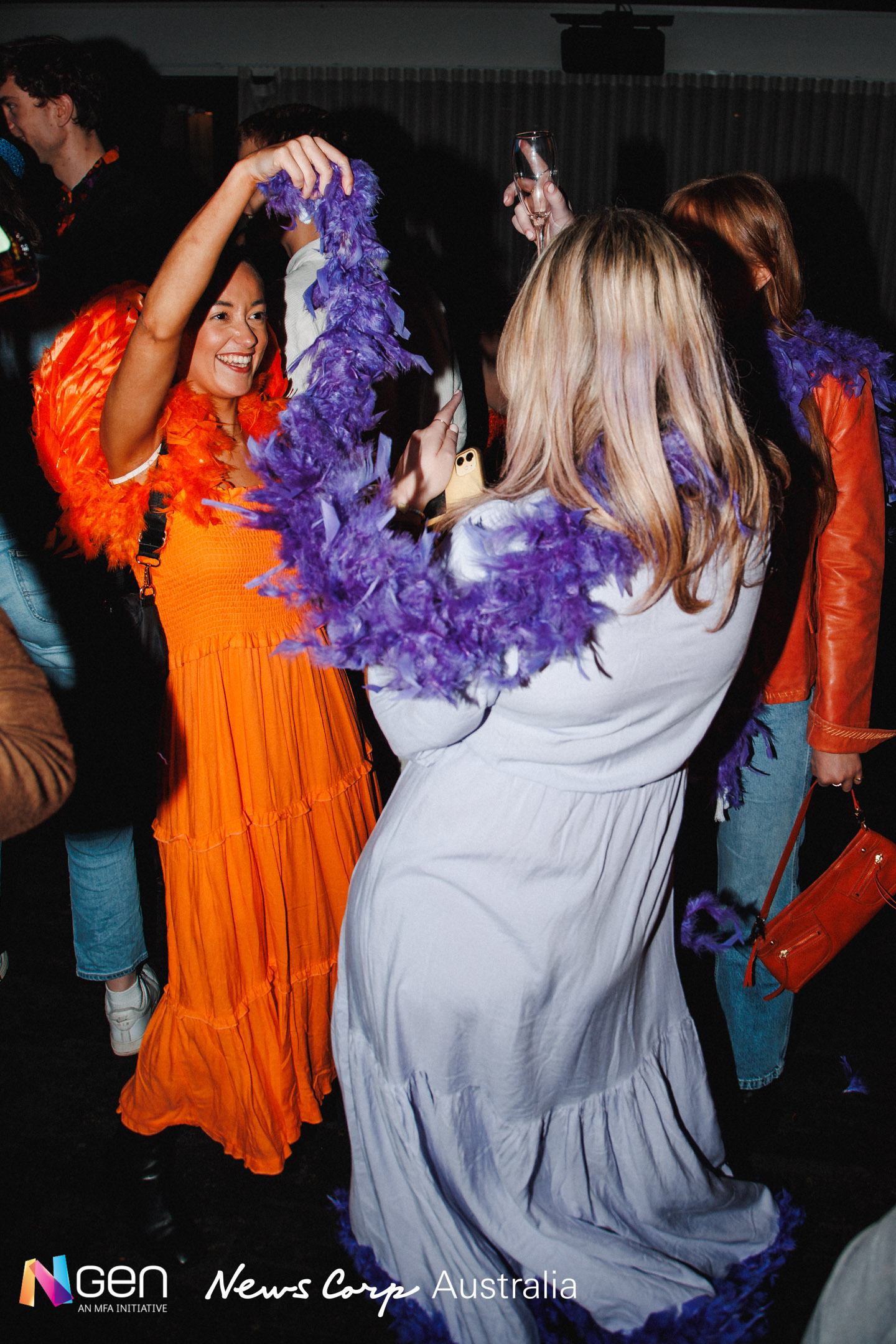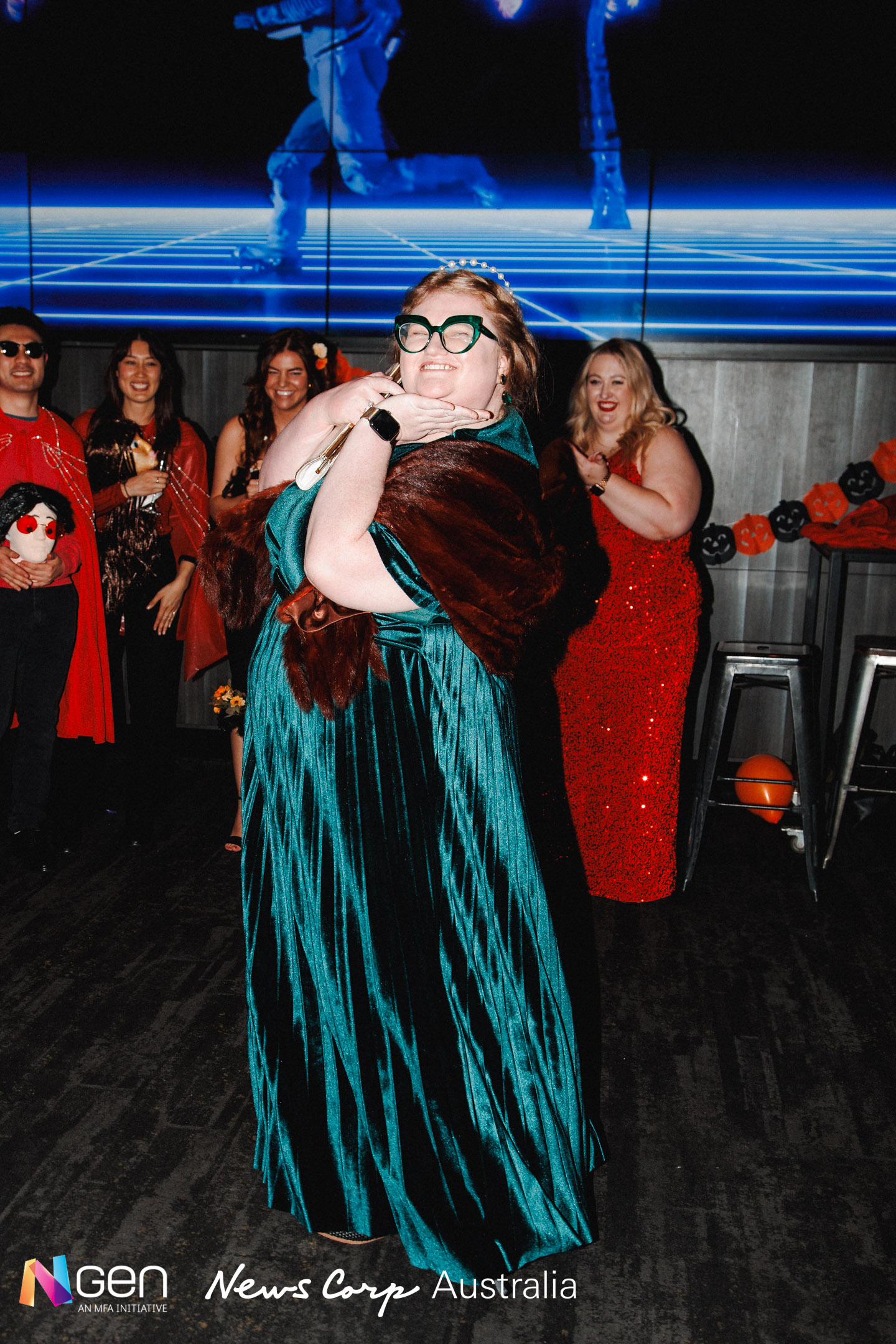 With the help of NGEN national sponsor News Corp Australia, the spooky celebrations kicked off in Brisbane on Friday 20 October and culminated in simultaneous events in Melbourne and Sydney on Thursday 26 October, attracting close to 700 NGENers across the three cities.
Entertainment was provided by DJ Finnegan in Brisbane and DJ Joey Lightbulb in Melbourne, while Sydney partygoers were treated to a performance by drag personality Renee Saunts (otherwise known as News Corp Sales Manager Enrico Resuta).
Melanie Aslanidis, MFA's Head of NGEN, said: "After a jam-packed 10 months of learning – with workshops covering public speaking, sales excellence, pitching best practice, imposter syndrome, critical thinking, negotiation skills and much more – it's always a great reward for the NGEN community to come together and celebrate the great leaps they've made throughout the year. The level of enthusiasm was high at all three events and the outfits certainly did not disappoint! For anyone who missed out on attending, a quick reminder to get in early in 2024 to register and attend at least three sessions to secure your priority access to tickets."

Lou Barrett, Managing Director National Sales at News Corp Australia, said: "As a long-standing supporter of NGEN, News Corp Australia was thrilled to be part of this year's NGEN Halloween events, helping to bring together our emerging generation of leaders for some well-deserved revelry and networking. We're excited to watch as they continue to grow and thrive in their careers."
Just 90 minutes to help create an industry where everyone feels included
Just 90 minutes to help create an industry where everyone feels included
We're lagging behind in our goal for 70% of MFA member agency employees to complete the SBS Core Inclusion course by the end of the year. Caitlin West, Strategy Director at Bohemia Group - which boasts 100% completion of the course - makes the case for why everyone should set aside 90 minutes for the training.
We all recognise that our people are the backbone of this dynamic industry, and it's critical that we're working together towards an environment where everyone feels supported and included to do their best work. 
There are so many benefits in prioritising DE&I. It empowers employees to better understand and respect each other; enhances satisfaction, reduces turnover, and increases productivity. And beyond these business benefits, at the end of the day, it's just the right thing to do as good humans. 

We've hit 100% completion. Have you?
We are really proud at Bohemia to have recently hit 100% completion of the SBS Core Inclusion course across our agency. 
While training can sometimes feel like another block in a busy diary, we collectively decided that this was an absolute priority at Bohemia and an important commitment for our team to make. I'm normally all for self-paced learning, but I must admit – there's nothing like a good deadline in the diary and the promise of a team afternoon out to help you get there!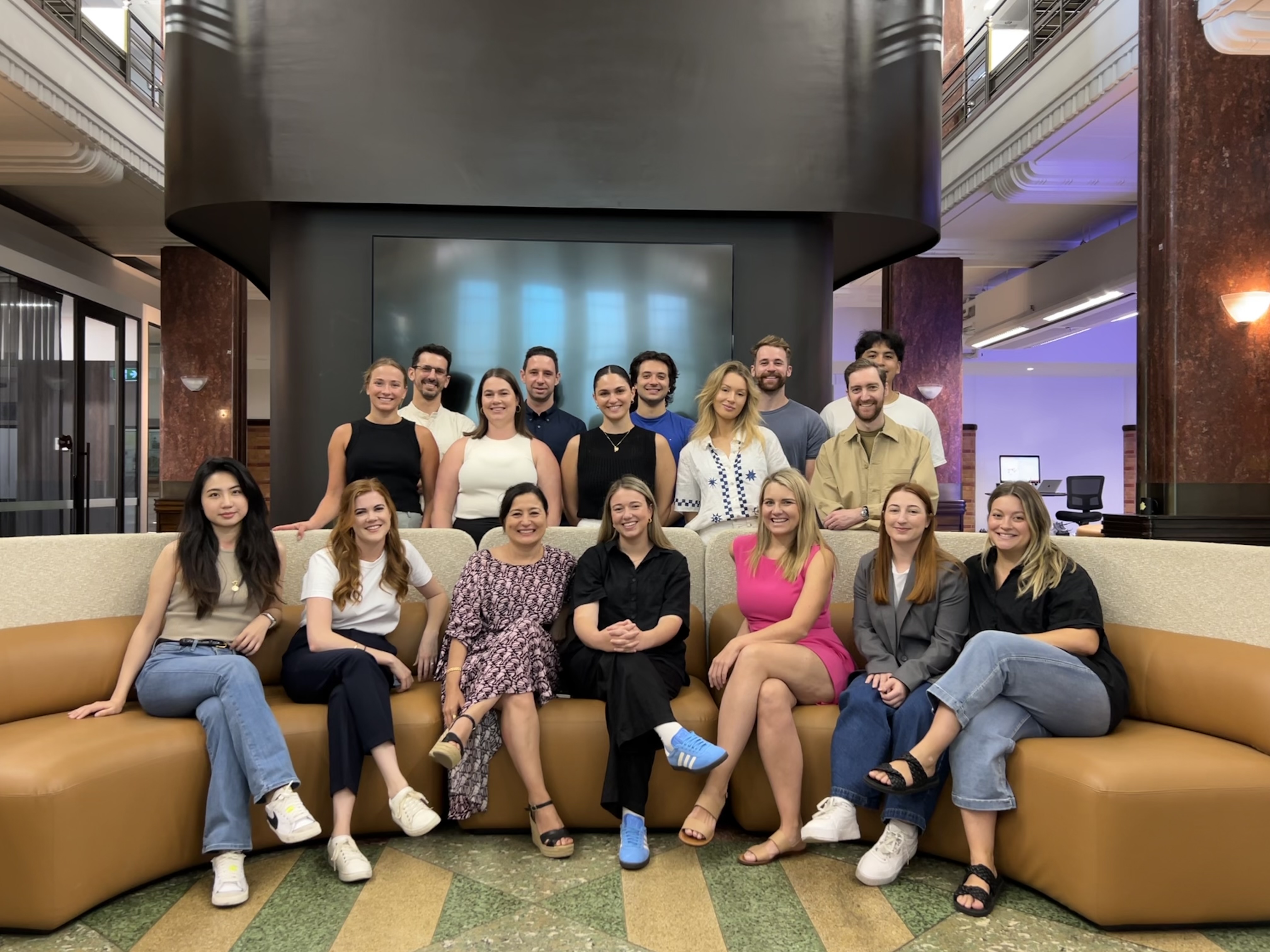 What we learned
Regardless of some gentle nudging, the Boho team unanimously found the course incredibly beneficial. 
For some, it served as a useful reminder of things we might've already known, though it never hurts to have a refresher, especially considering how our understanding and commitment to DE&I has deepened in recent years. 
For many newer to the industry, it was an informative and invaluable training that prompted consideration of topics they hadn't previously reckoned with. 
The course ranges from understanding the importance of inclusion to addressing unconscious bias, and teaching inclusive practices. It looks at the state of diversity across our industry, recruitment bias, flexibility and inclusive leadership – all interesting points of reflection back to your own business that can be actively applied in the day-to-day.
Creating a company where everyone belongs is one of our core goals; creating an industry where everyone belongs should be the same. The work that MFA and SBS have done towards achieving this goal is admirable, and I would greatly encourage all those who are yet to complete Core Inclusion training to do so. 
It may well be the most important 90 minutes you invest this week!
SBS Inclusion comprises eight courses covering different diversity dimensions. The MFA DE&I Council, has a goal for 70% of the industry to complete the 90 minute Core Inclusion course to build foundation skills and knowledge to make organisations more inclusive of a range of diverse communities.To take part register for the Core Inclusion course now, and check out the other courses.
53bn reasons to be proud to work in advertising
Do you ever wonder about the impact of what we do in our industry?
The updated Advertising Pays report by Deloitte Access Economics, released this month, quantifies the economic impact of advertising to the Australian economy and provides plenty of reasons to feel proud and inspired by the role we all play. 
For starters, there's the fact that advertising's economic impact is larger than industries traditionally perceived as important contributors to the Australian economy, such as telecommunications and accommodation and food services.
How advertising boosts competition, which benefits consumers by helping to drive down prices and enabling access to a variety of new and innovative products and services, is also discussed in the report. Advertising also benefits the community by helping to fund local infrastructure and providing a platform to reach local audiences.
The report commissioned by the MFA, AANA, and ACA and supported by the CRA, IAB, Free TV, OMA, and ThinkTV demonstrates the industry coming together to uncover the economic, employment and business value of advertising.
Here are the hard numbers on advertising's economic and social value:
$53 billion economic impact to the nation's economy, 2.1% of Australia's total GDP in 2022 

$17.7 billion spent on advertising in Australia in 2022

12% increase in economic impact since 2014

$2,100 in improved living standards for the average Australian attributable to the advertising industry

$352 million of public infrastructure across communities is built and maintained by the advertising industry

153,400 people employed in advertising directly and in supply chain jobs in 2021

2x growth in advertising compared to the labour market more broadly, since 2014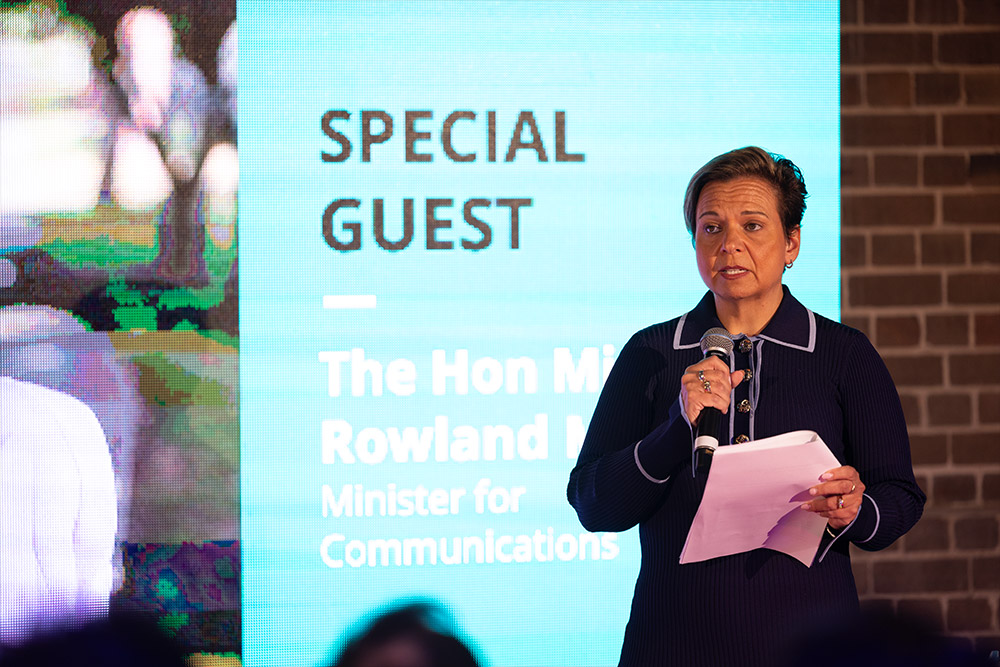 Hon Michelle Rowland MP, Minister for Communications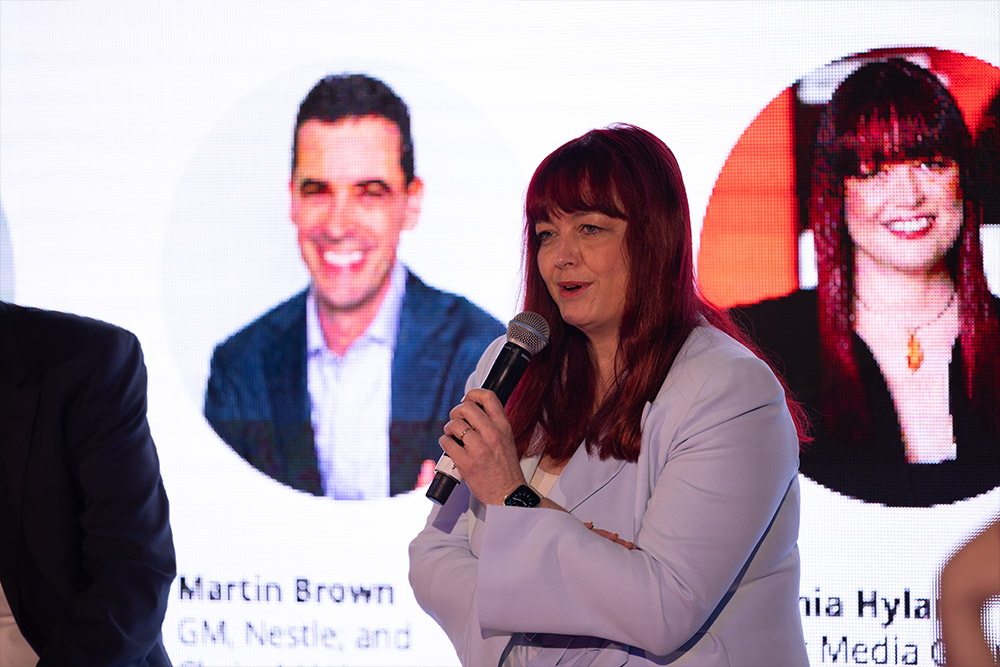 Virginia Hyland, CEO Havas Network Australia
 Advertising Pays was released at an industry event on the 20 October, 2023.
The Hon Michelle Rowland MP, Minister for Communications said: "Advertising not only informs and educates us, it creates value, it drives economic growth and recovery, and is an essential contributor to our labour market… A robust advertising sector encourages innovation, for businesses big and small. It motivates businesses to offer better products and also it motivates them to engage. This ultimately benefits us all through competitive pricing and our access to comprehensive information regarding the services or products we're invested in."
And here's what industry leaders had to say about the report's findings:
Sophie Madden, MFA CEO: "The study underscores that advertising serves as a major driver of job creation in Australia, with the industry employing 153,400 Australians. Advertising further supports employment in industries reliant on advertising-supported expenditure. This report is an important proof point of how our industry plays a significant role in the economy, as well as to our clients' businesses and society."
Virginia Hyland. CEO, Havas Media and Deputy Chair, MFA: "Working in media, we are empowered to affect change, both big and small for brands, the economy and society. I'm delighted to see this report verifying that jobs in advertising have grown more than twice as fast compared to the labour market, since 2015. The media sector has never been in greater demand, which affirms that the industry evolution is vibrant, dynamic, and critical to the growth of the economy."
Advertising Pays builds on the first edition of the report published in 2016. 
How giving an Inspiration X talk accelerated my learning
With just two years' experience under her belt, Match & Wood Communications Executive Jennifer Lohan didn't expect to land on the stage at MFA EX. Presenting an Inspiration X session at MFA EX Melbourne took the encouragement and support of her agency, and gave her career a boost.
The aim of the four-minute Inspiration X presentations is to present a new or provocative perspective, inspire our industry to change its thinking or behaviour, and address the wide theme of the MFA EX conference: delivering greater effectiveness.
Here's what Jennifer's experience taught her.
I thought I was too inexperienced to present at MFA EX
Taking to the stage at MFA EX Melbourne didn't come about in the most direct way for me. It began when we discussed Inspiration X ideas as a team at Match & Wood. 
At the time, the Inspired Unemployed had joined forces with F1 driver Daniel Ricciardo, and I thought we needed to see more of that – weird partnerships that work because they're unexpected and drive fan migration. So the concept for my presentation was born.
I'm not a natural speaker and I believed I was too inexperienced to be up on stage. But Sam Enshaw, our Head of Strategy at Match & Wood, strongly encouraged me to do it and everyone at the agency provided the support and guidance I needed to help me get there.

It taught me the value of mindset
I'd love to say I would have done it off my own bat, but I wouldn't have. What made it possible was changing my mindset to think presenting to a huge audience of industry leaders was something I could do. The importance of mindset in something Sam is always talking about and it took a lot of guidance from him to get me there, and I'm enormously grateful for that.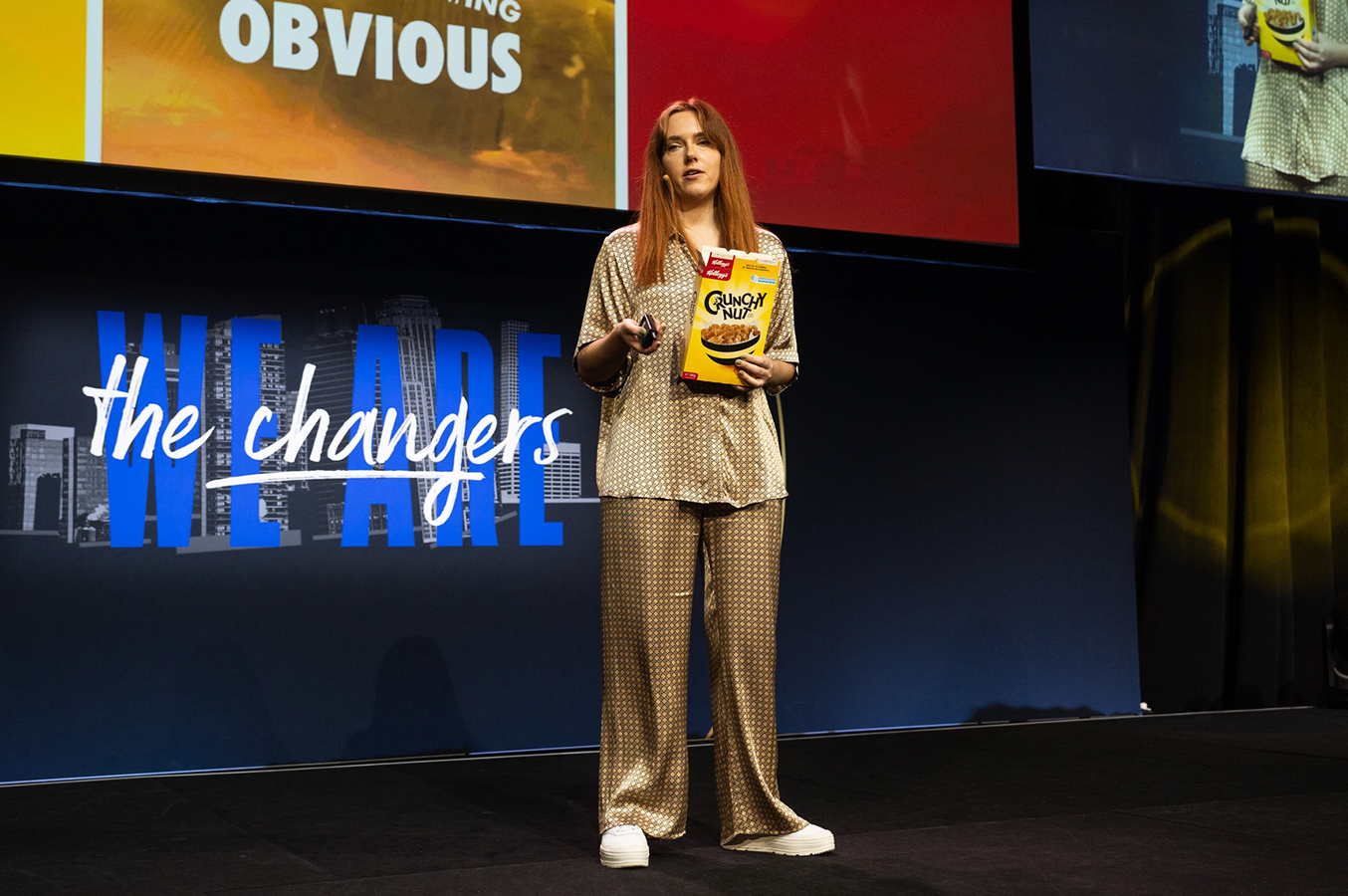 It's already had an impact on my career
Preparing for and presenting my Inspiration X talk was a really valuable learning exercise. It has impacted my career by giving me more confidence when it comes to presenting to clients and teaching me to trust my instincts. 
Plus, I feel more trusted by my managers, which I believe has helped accelerate my learning to a level above my two years' experience in the industry.
Anyone can put their hand up and have a go
Always put your hand up even if you think you have a dumb idea. You can always refine and improve your idea, and the learnings you gain along the way are truly invaluable. 
BACK IN 2024! MFA EX will be held in Melbourne and Sydney in September 2024. Calls for content will go out in February.
What inspired us at MFA EX
From Match & Wood's Sam Enshaw, PHD's Erin Fletcher and Seven Networks Andrew Bell
Attended by more than 2,500 media agency professionals in Melbourne and Sydney, MFA EX canvassed the important issues facing our industry – from diversity and representation, to combating climate change, the perfect ratio of AI and EQ, ageism and talent retention, sustainable media marriages and agency unity, the discussion was diverse and inspiring.
To help us summarise some of the themes, let's hear from three members of the MFA community.
Andrew Bell (Belly), Strategy Manager, Sport, Seven Network
OMD's session on AI Vs EQ was both entertaining and informative, giving us the chance to witness planning wizardry in action.
National Head of Planning Thad King gave his planning team one challenge with three different AI to EQ ratios to help demonstrate the value AI can add to EQ in a brief response scenario for Dulux. Surprisingly, I felt the strongest content used the mix of 50% AI, 50% EQ. 
Winner aside, there were many important takeouts from this session:

AI works, it's a no brainer – and it's not new, we've been using it since the 1950s, but it needs more robust data to evolve into a mainstream media tool.

Past performance is not always the best indicator or future performance, just look at the QR code – that thing died in a magazine 15 years ago, didn't it?!

Humans can make up to 35,000 decisions a day, and planners have decision paralysis which slows us down. AI can help us make informed decisions at pace, freeing up time for us to focus on the good sh*t.

We are selling products or services to humans, not robots. AI can help optimise and add value but of course we need to overlay our innate human taste and intuition
The contest was AI vs EQ, but what we learnt is that robust outcomes will come when we harness the power of AI AND EQ, and the real question is "what is the best mix for the two to work together?"

AI isn't here to take over, but it's here to take part. Afterall, #wearethechangers…
Sam Enshaw, Strategy Director, Match & Wood
The biggest takeaway from me was that Inspiration X – where the industry's newest members are given the opportunity to present short, sharp and inspiring concepts on stage – was actually inspiring. This is what MFA EX is all about.
Initiative's Toby Maclachlan held the mic like a gun and killed his session, making it the first chat around AI I've genuinely enjoyed. Match & Wood's Jen Lohan is the shining example (I'm obviously biassed) of what the future of this segment could look like. And CHEP Network's Brad Szmerling spiced up our lives with lessons from Ginger Spice's exit from Spice Girls, 100% applicable to our industry. This session couldn't have been more perfect. 
The other presentations on the day were fantastic, important, and taught me a lot – but this combined 12 minutes of inspirational individuals is what left me spellbound.
And it's a good lesson for us across daily agency life: give younger changemakers a mic, a four-minute time slot, and let them show us what they're capable of.  
Erin Fletcher, Director of Entertainment Partnerships, PHD
For me, the theme that shone through all the MFA EX presentations was around responsibility, which left me pondering three questions.
Whose responsibility is it to monitor and challenge out-of-date stereotypes of minorities?
We know negative stereotypes hurt brands, impacting consumers' willingness to buy. But 23% of those with a disability, 21% of the LGBTQI+ community, and 18% of those born overseas are still saying they are represented in harmful ways in the media. 
Whose responsibility is it to manage the delicate balance of a media marriage in crisis?
After a few chaotic pandemic-fueled years, 1 in 2 people within our industry are experiencing extreme levels of stress. Whose shoulders does it rest on to turn toward our client wife or husband and say, how can we fix this, together?
Whose responsibility is it to challenge society's collective fear of a pervasive AI?
While many businesses consider AI fundamental to the next wave of digital transformation and organisational productivity, who should be exploring valuable but principled ways to harness its power for good?
Change starts with a challenge and it's here we find our responsibility; creative ideas that definitely feel uncomfortable, truly innovative use of data and media, and perhaps most importantly, conscious conversations that encourage meaningful dialogue and questioning. 
We are the Changers, so get to it people!
MFA EX 2024 will be held in Melbourne and Sydney in September 2024. Calls for content will go out in February.