MFA News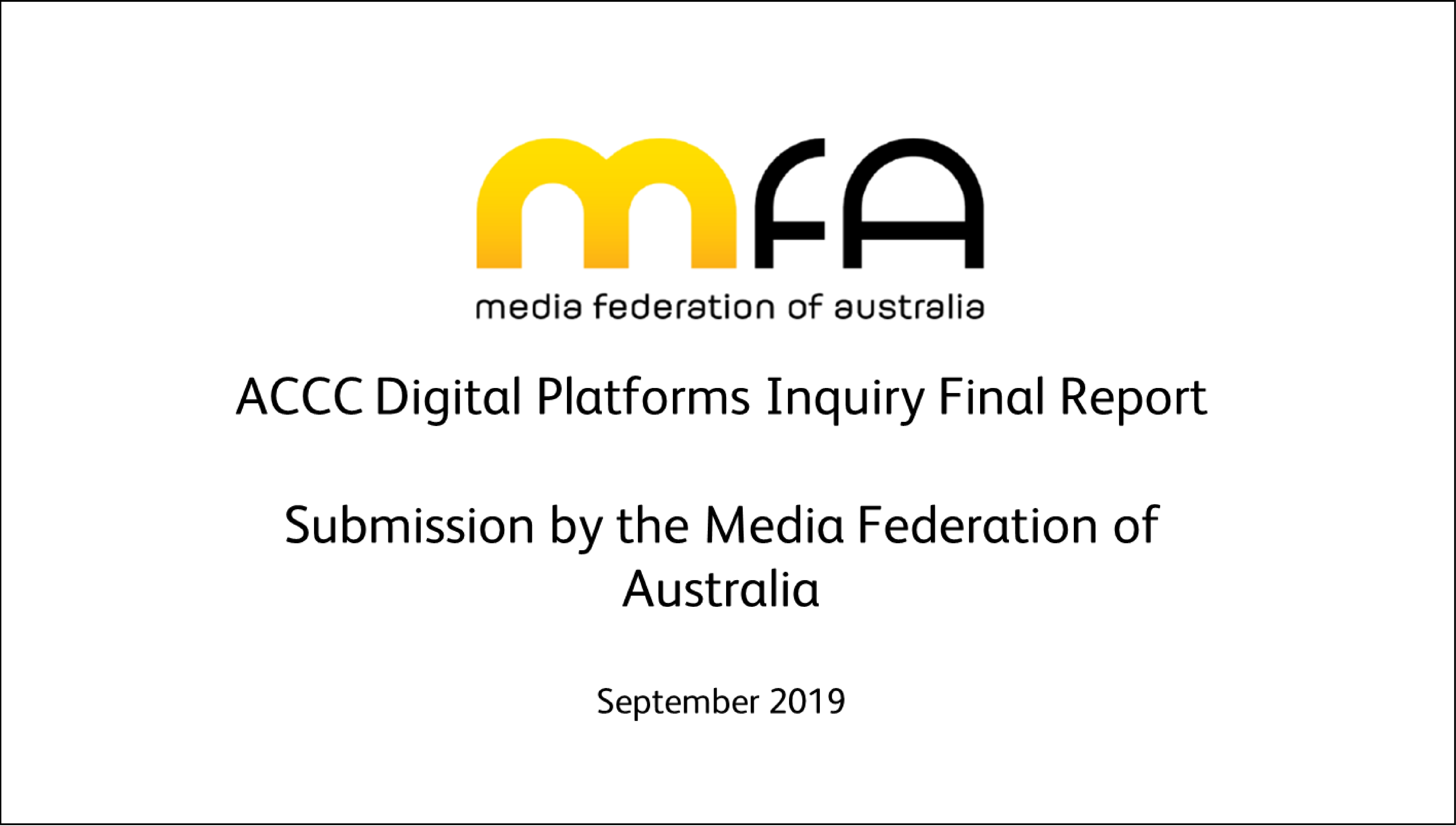 ACCC Digital Platforms Inquiry
Download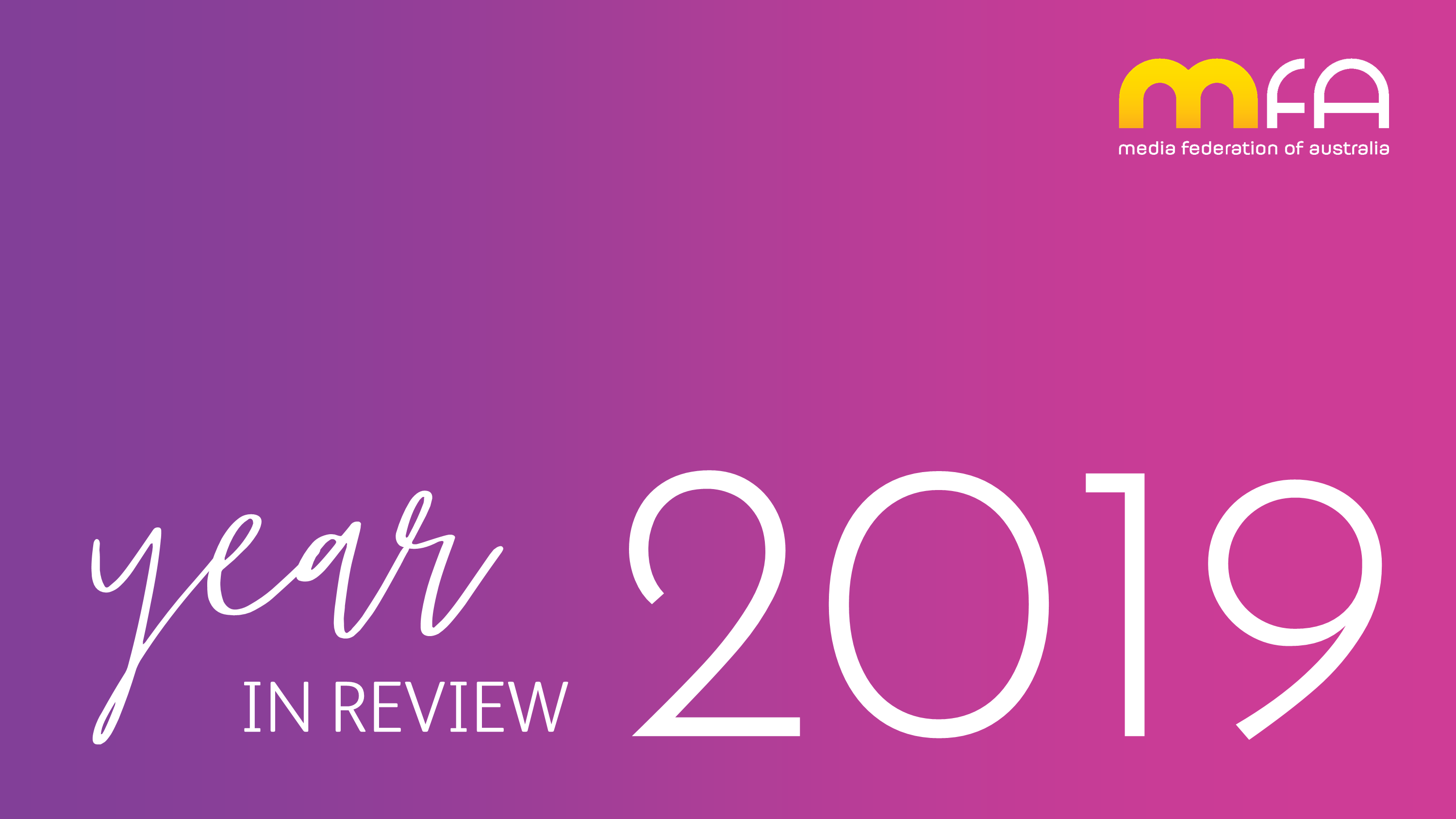 2019 Year In Review Video
View Video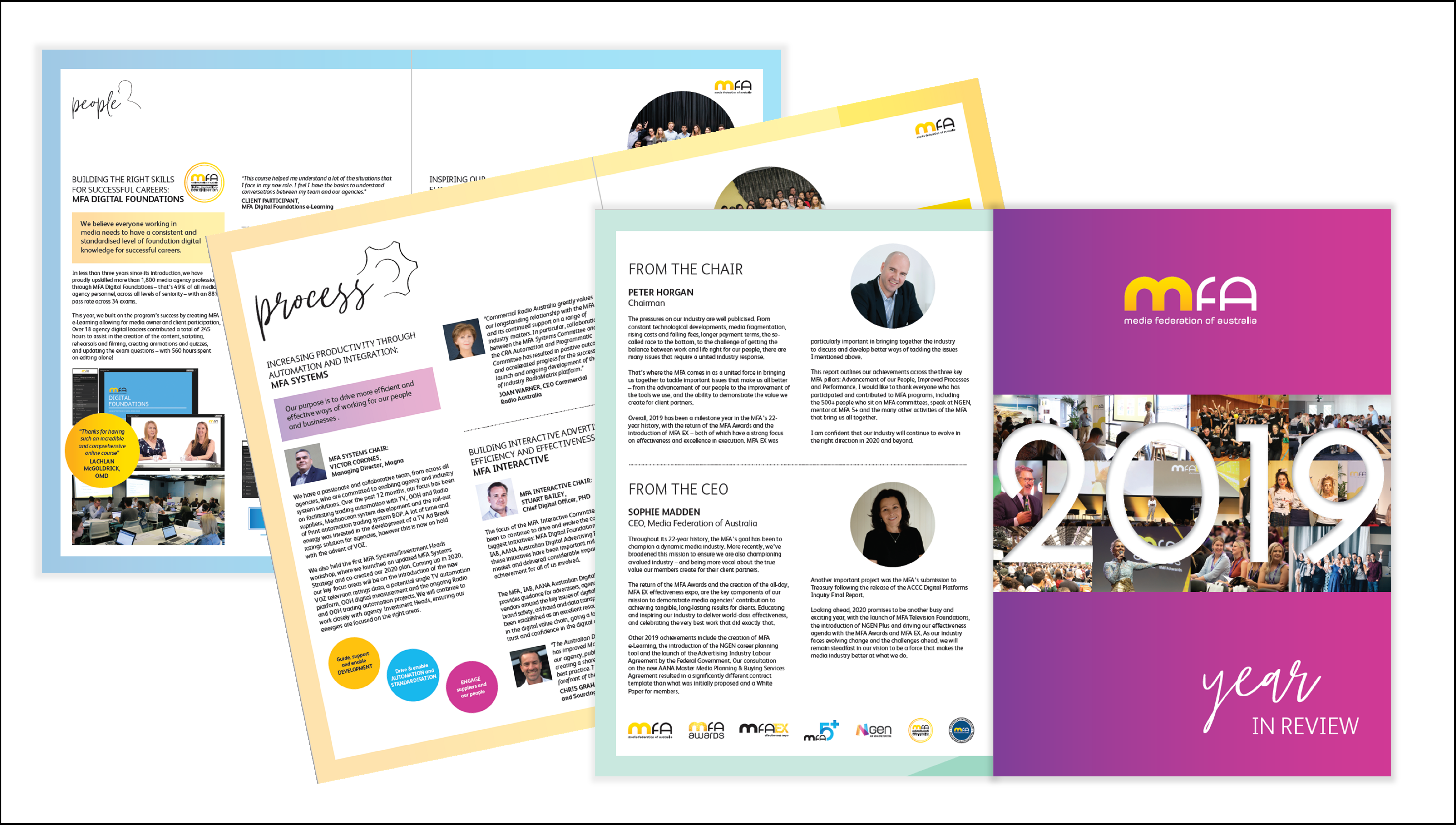 2019 Year in Review Magazine
View Magazine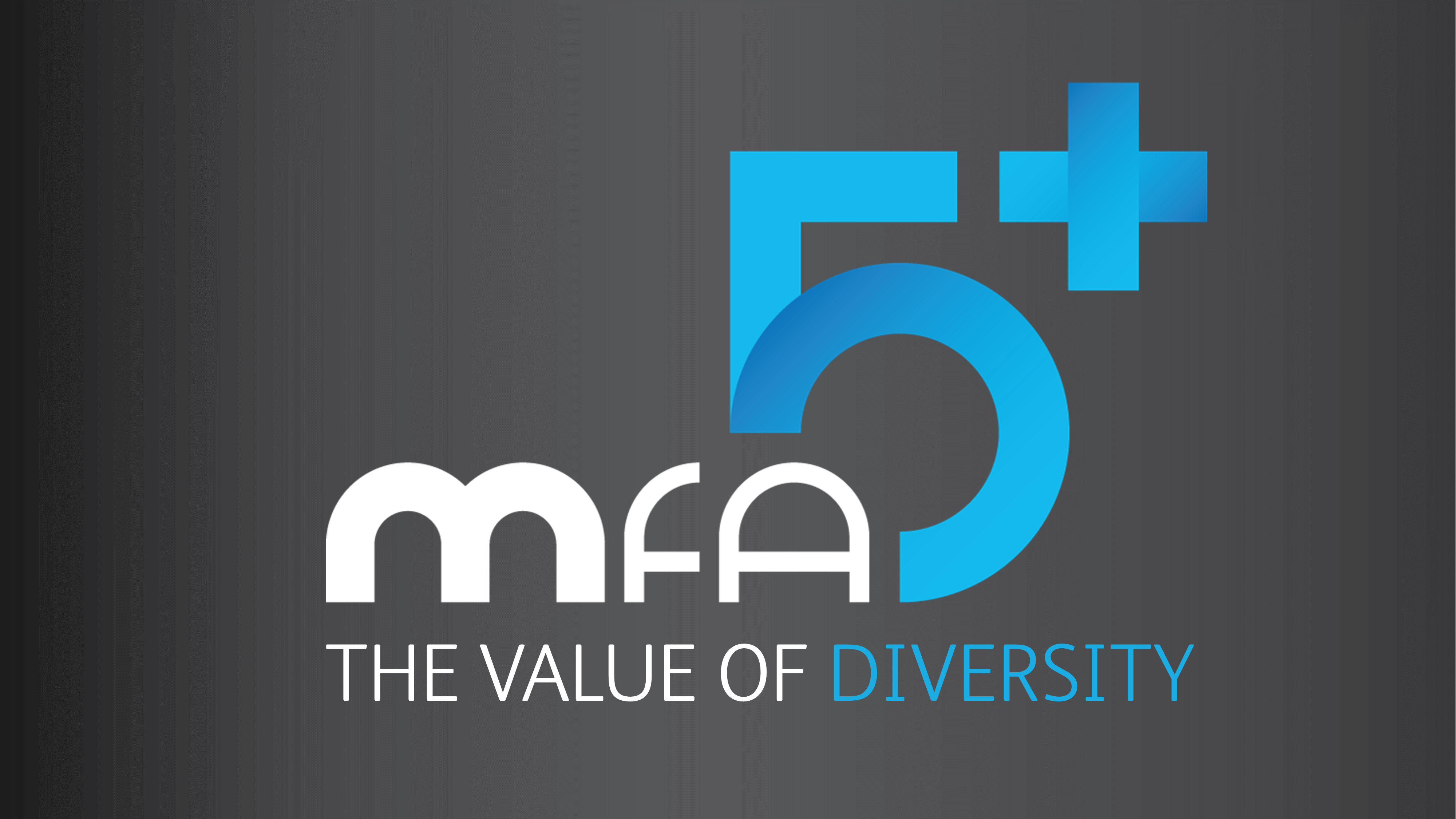 MFA 5+ The Value of Diversity
The Value of Diversity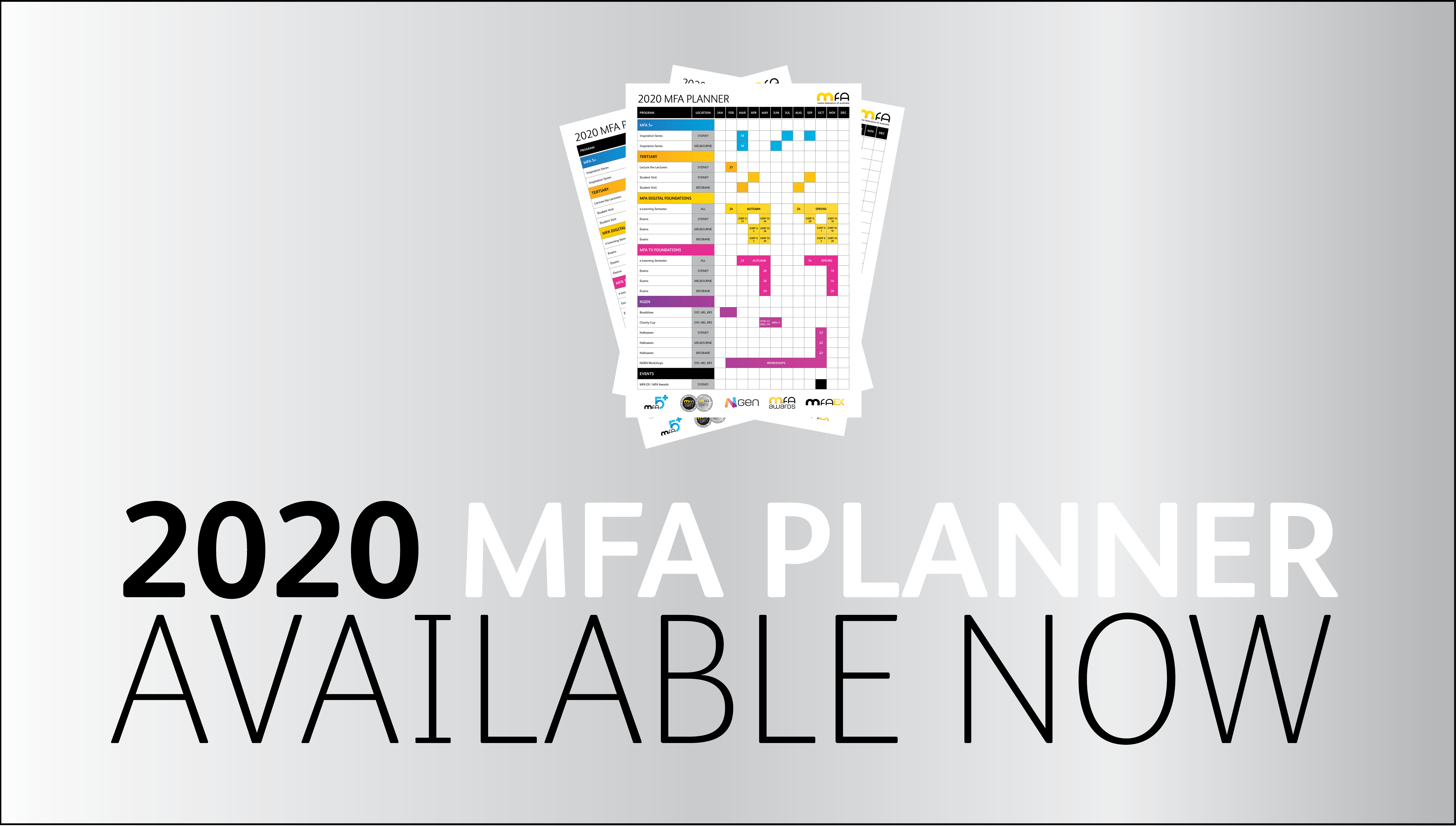 2020 MFA PLANNER NOW AVAILABLE
Key dates of all the MFA events planned for 2020.
Download Planner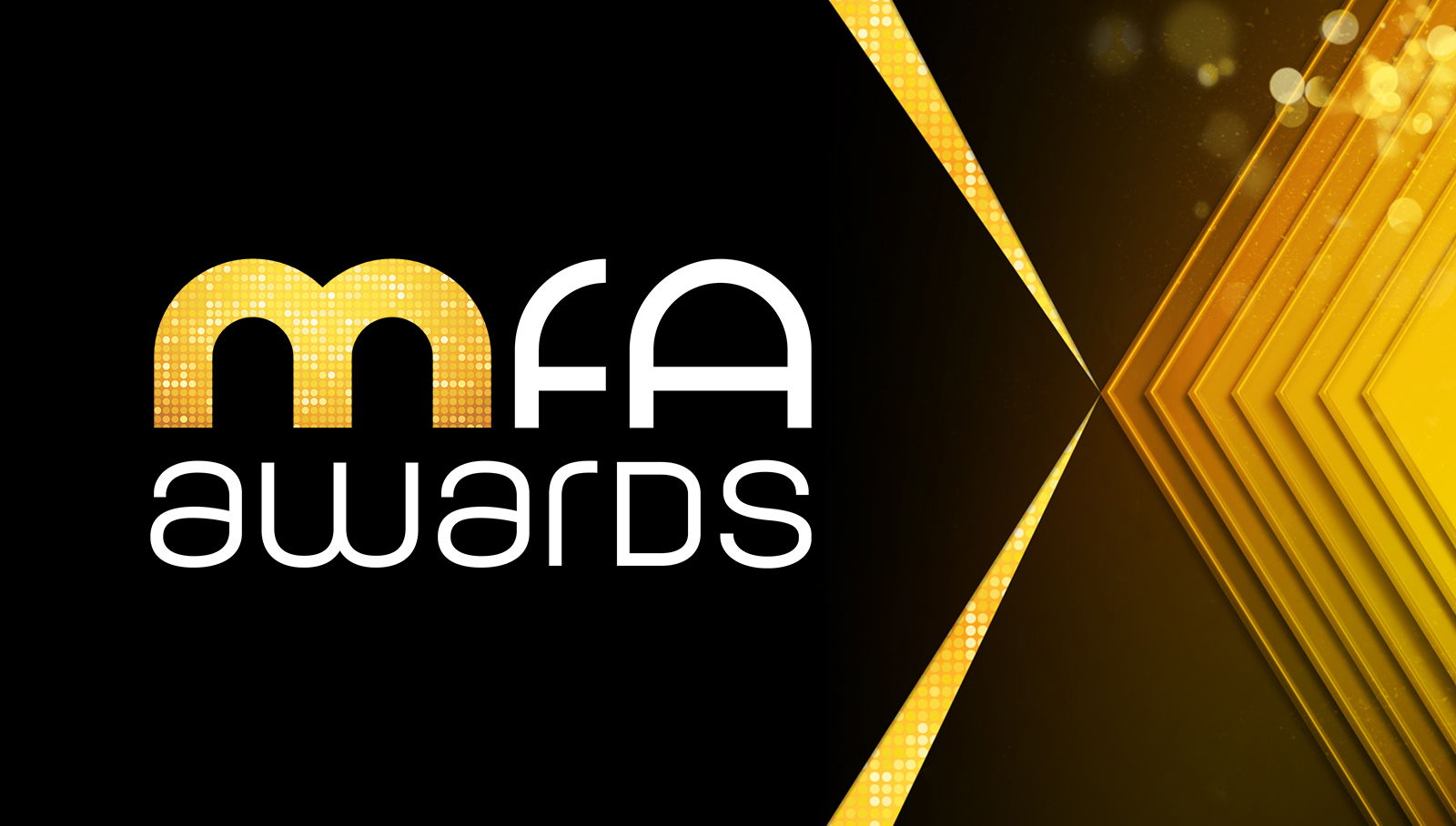 WINNERS SHINE AT MFA AWARDS 2019, VOLVO TAKES OUT GRAND PRIX
Glossary of Terms
News & Press Releases
Download Press Release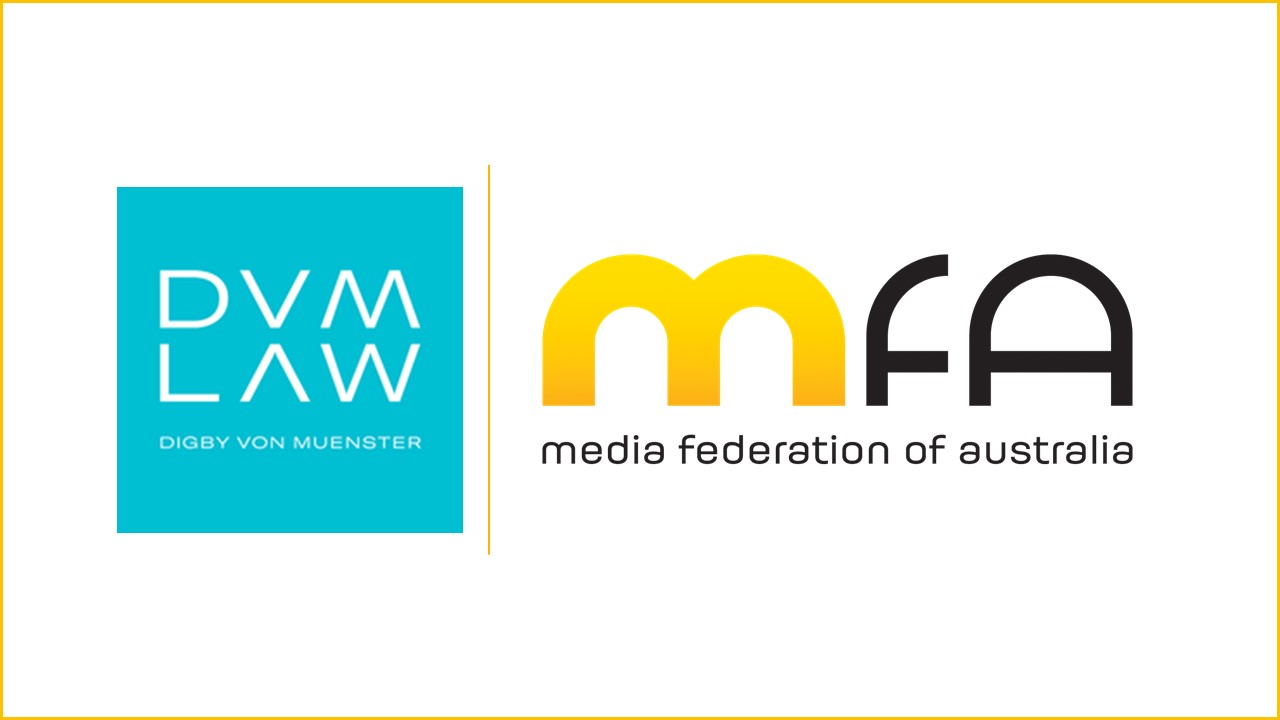 MFA White Paper on the AANA Master Media Buying Services Agreement
A White Paper outlining the MFA's position on the revised AANA Media Contract Template and accompanying Guidance Notes released in August 2019.
Download White Paper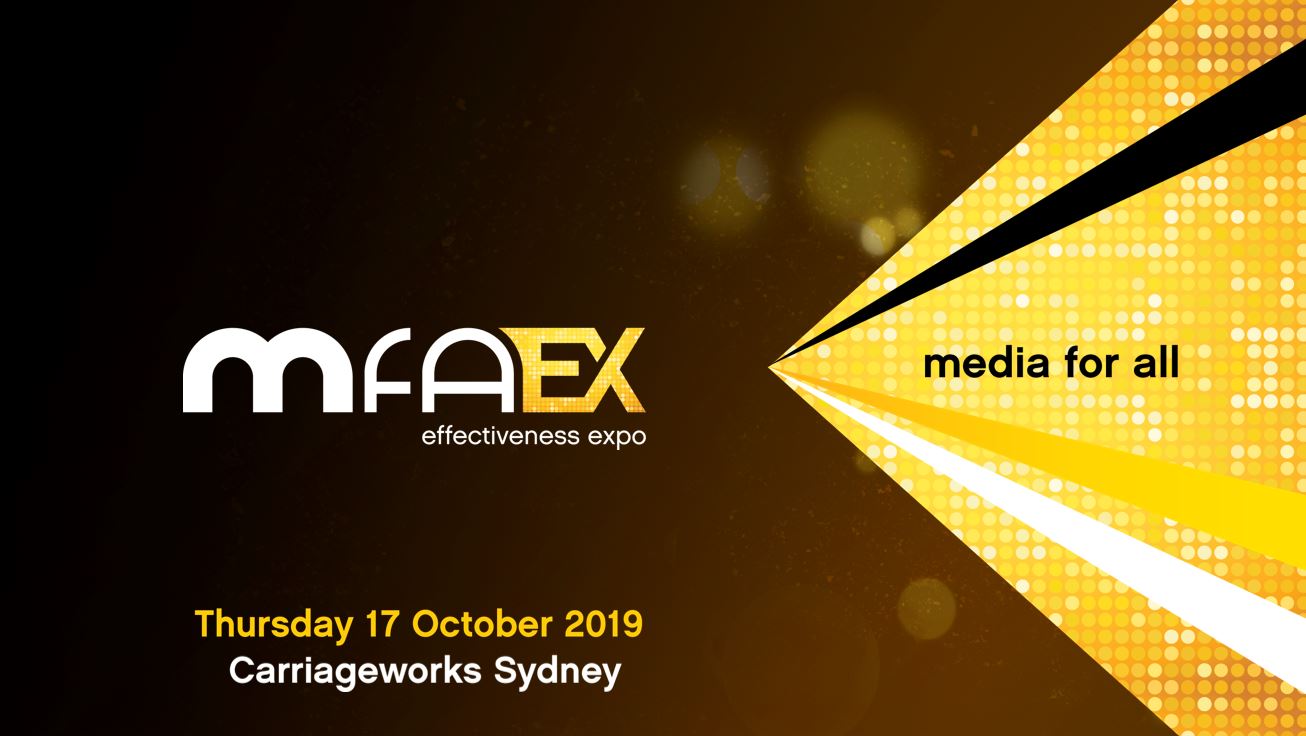 FIRST SESSIONS ANNOUNCED FOR MFA EX
2 October 2019: Top marketers from Diageo and REA Group and an inspiring biomechanical engineer are among the speakers for the first-ever MFA EX: Media For All effectiveness expo, taking place on 17 October ahead of the MFA Awards.
Download Press Release