Articles
Inspirational content released for MFA EX 
MFA EX is fast approaching. Last year over 2,500 industry professionals from all levels joined us across our Melbourne and Sydney events. And this year promises to be bigger and better! Tickets are selling quick, so make sure you are in amongst it for a second-to-none day of inspiration. Topics will cover ground-breaking media thinking, best practice, stellar innovation, and thought provoking ways to develop our people, and drive our industry forward. 
Alongside these thought-provoking sessions will be interspersed some short, sharp, inspiration from industry colleagues including: Lessons in Improv; Ageism; Weird partnerships; with a bit of Spice Girls, and Business Walrus's thrown in! 
MFA EX is a celebration of our industry. The content has been carefully curated by leading industry practitioners to be relevant and inspirational for ALL media collegues regardless of how long they've been in the industry. Once more agencies will be shutting their doors for the day to allow everyone to get involved. 
Changers on stage will include:
UM Australia CEO Anathea Ruys and WPPANZ President Rose Herceg,  

Challenging the industry to make positive representation a priority throughout the media supply chain in partnership with UN Women Australia's Unstereotype Alliance
The Great Media Industry Debate with OMD Australia who will put AI and EQ to the test to solve a real client challenge and call on the audience to be the judge – who does it best?
My NetZero Founder, 

Tim Hodgson

 and GroupM Chief People Officer 

Scott Laird

, inspiring the MFA EX audience to create their individual Net Zero Roadmap 
More sessions to be announced shortly.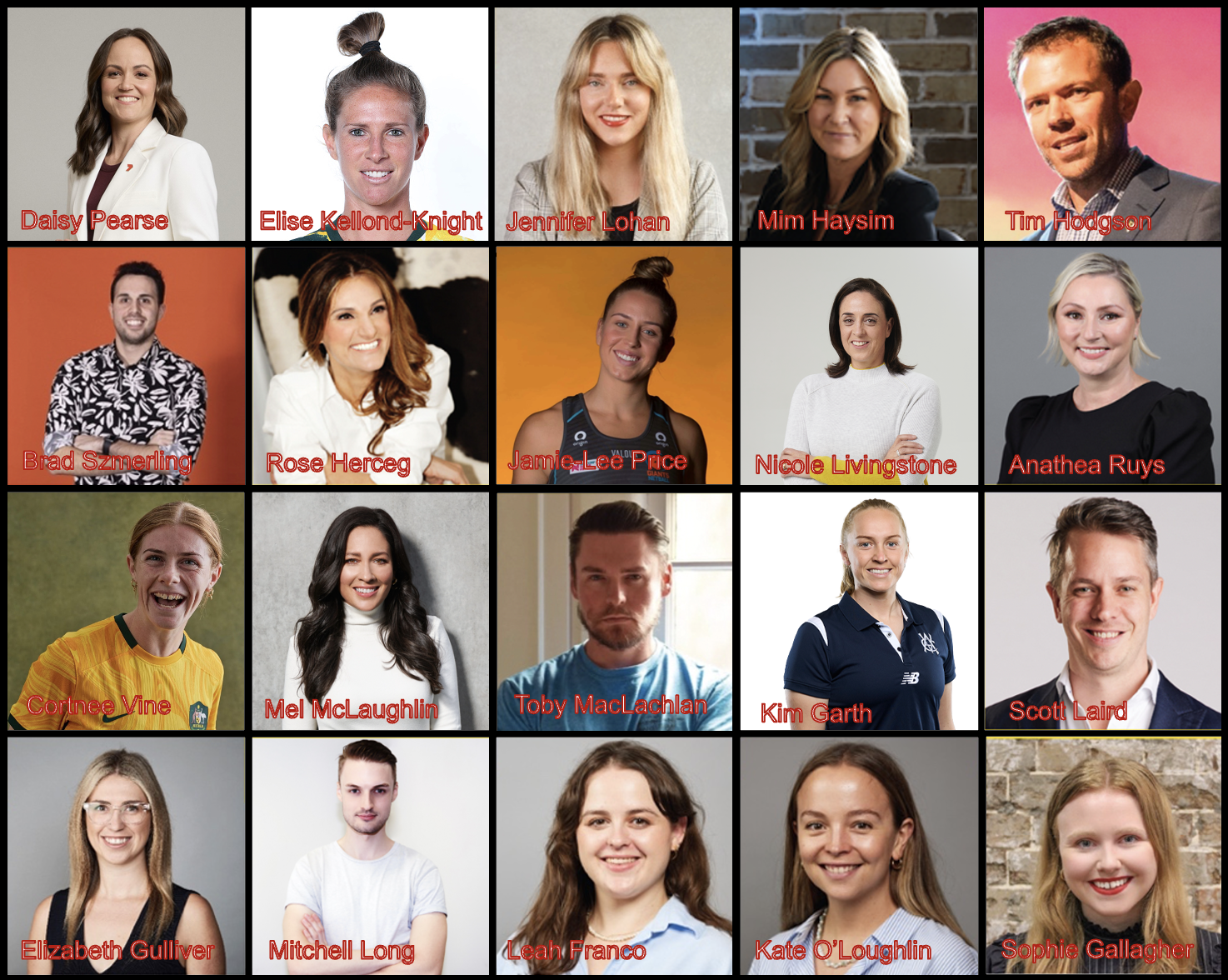 Not sure if MFA EX is for you?
MFA EX is a day of inspiration for everyone working in our industry, whether you are just starting out in your career or an industry leader, working in media agencies, media owners and marketers. 
Don't know how to get a ticket?
If you work at an MFA agency - simply ask your manager for a ticket (they are only $45 for members!).  
If you don't work at an MFA agency - tickets can be purchased on the MFA website.  And the good news is, if your company is a sponsor you only pay the MFA member ticket price.  But don't leave it too long as these events do sell out.  
Thanks to our 2023 sponsors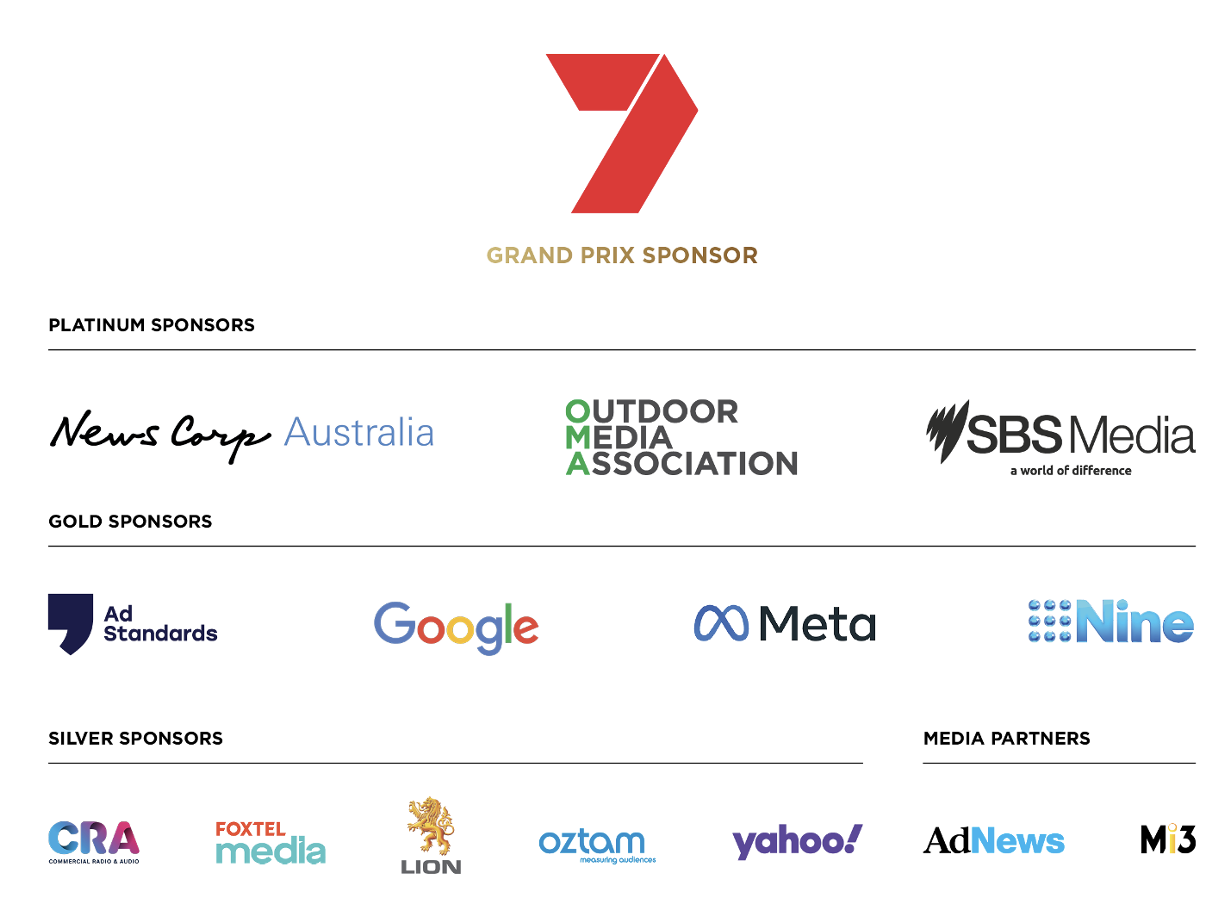 The MFA DE&I Council would like to see an industry where everyone can thrive, feel heard, supported, and safe to do their best work. Let's meet the Changers who are sharing their own lived experiences to inspire us all to change for the better.
To Improve Representation, Meet Us Where We're At
Wyanita Tranter, National Marketing & Business Development Executive, OMD
I'm an Ait Koedal and Kamilaroi woman born and raised in Sydney. I work on Gadigal, live on Wangal, play on Dharug. 
A culture of connection and giving back to your community 
After working for a First Nations, community-focused organisation and moving into a predominately non-Indigenous organisation, I knew my new environment would challenge me. A major part of Torres Strait Islander and Aboriginal culture is connection and, through that connection, giving back to your community.  
In wanting to explore my career further, I hadn't fully anticipated what it would mean for my proximity to community.  
A few months into my new career, I felt like I had lost direction and purpose. While my work was interesting and I was learning great new things, no aspect of my work went back to the First Nations community – my community.  
Injecting my purpose into my role 
I expressed this to my immediate team, who were able to accommodate me with a pro-bono project working with The Yadha Muru Foundation. Once this project was over, I wanted to explore other ways of injecting more purpose into my role.  
So I joined the Reconciliation Action Plan Committee, something I am still unsure about because all too often the onus of organising, planning and executing First Nations events and initiatives gets dumped on First Nations employees, HR teams or DEI officers. Plus, I didn't want to feel tokenised. 
Joining my organisation's RAP Committee and writing this article is an example of weighing up a boundary and how my indigeneity is used to represent any entity that isn't myself. It can be hard to explain connection to culture if you haven't lived it yourself; each time I share a piece of my culture, I share a part of myself. 
First Nations people to look up to 
I am incredibly proud to be a direct descendant of the Ait Koedal clan from Saibai Island maternally and Kamilaroi from central NSW paternally, but it can be even more exhausting when you are an outlier. I don't have many First Nations people to look up to within the industry. From my own experience navigating the education system, I didn't even know this industry was an option until I landed in it!
So how can we make it easier for First Nations people to enter our industry and feel supported?
For businesses looking to contribute to improving representation within our industry, meet us where we are at.
- Go into universities, TAFEs and schools to let Aboriginal and Torres Strait Islander peoples know that this industry is an option.
- Consider the challenges Aboriginal and Torres Strait Islander peoples face when entering education. There are so many opportunities to provide scholarships, pathway programs and internships to support these students.
- Ensure you have cultural competence training in all teams, especially on engaging with First Nations individuals, communities and organisations.
-  Create safe spaces for mob to come together.
-  Be honest in your Reconciliation Action Plans. It's a place of growing, learning and truth-telling.
-  Make mistakes, learn from them, don't repeat them.
-  Celebrate First Nations culture outside of National Reconciliation Week, NAIDOC Week and Invasion Day.
For individuals wanting to engage with mob authentically:
-  Google is free.
- No individual can be an authority on matters relating to Aboriginal and Torres Strait Islander peoples, whether they identify or not. People often think of Aboriginal and Torres Strait Island Australia as a homogenous group. But like Europe, we're a bunch of different countries on one land mass, with different customs, different dialects and different peoples.
- Connect with and appropriately pay First Nations businesses to provide advice, guidance or services.
-  Celebrate First Nations culture outside of National Reconciliation Week, NAIDOC Week and Invasion Day.
To mob reading:
-  Set boundaries. Think about what you are and aren't comfortable with, and let your colleagues know when they have over stepped.
- No matter who you are, where you are, you have me cheering for your success!
- Hit me up on LinkedIn, I'd love to connect!
To broaden your understanding of DE&I, complete the SBS Core Inclusion course – Australia's leading online DE&I training course – available for free to MFA member employees. Access ends December 2023.
The MFA DE&I Council would like to see an industry where everyone can thrive, feel heard, supported, and safe to do their best work. Let's meet the Changers who are sharing their own lived experiences to inspire us all to change for the better.
At Thirty, I Found The Courage To Share My Dyslexia
Chris Murphy, General Manager, The Hallway
Hello, I'm Murph. I currently serve as the General Manager of The Hallway, Australia's longest-running independent advertising agency.
Beyond my professional title, I carry with me a diverse background – I am a Half-British, Half-Filipino Expat and the eldest sibling among my family, raised in the Middle East, educated in the UK and now living in Australia.
Those who know me personally are aware of my deep passion for sports, particularly rugby, where I had the privilege of representing my cultural heritage on the international stage until just last year. These aspects of my identity are truly meaningful to me.
More recently, however, I've discovered a newfound sense of pride in embracing my learning disability – dyslexia.
At the age of 15, I received a diagnosis that would profoundly shape my life. A compassionate psychologist presented me with a pivotal choice: "You have two options – either own it or let it own you."
This moment marked the beginning of a transformative journey for me, one that required personal responsibility and a determination to redefine my own narrative.
Throughout my journey, I have been fortunate to achieve some significant milestones. I had the honour of becoming Head Boy at my secondary school, obtaining two university degrees, and securing an exciting first job at a prestigious advertising agency in London – all before my 21st birthday.
With each accomplishment, my ambition grew, and opportunities seemed to multiply. I was fortunate enough to be poached by a leading Australian agency while living in London, where I contributed to several highly acclaimed campaigns. In recognition of my work, I was nominated for multiple esteemed 30 Under 30 accolades, and had the privilege of being selected as one of the youngest participants ever to join the prestigious Marketing Academy at the age of 30.
Strength vs weakness: how we define learning disabilities matters
It wasn't until I turned 30 that I found the courage to openly discuss my dyslexia in professional settings. I had feared that it might compromise my reputation, especially as I progressed into management roles, working closely with influential executives both on the client and agency sides.
Looking back, I recall the challenges I faced growing up – struggling to write my own name until the age of five, grappling with telling time until I was twelve, and, truth be told, not having my times tables committed to memory even at thirty-two (Sorry, Miss Robson!). However, once I finally revealed my dyslexia, I experienced an unexpected transformation. Sharing my truth alleviated an immense burden, not only for myself but also for those around me.
Today, I carry my dyslexia as a source of pride, viewing it as a unique advantage. After all, aren't we constantly encouraged to think "outside the box"? Well, who better to embody that mindset than someone inherently wired to do so?
There's still an enduring stigma surrounding learning disabilities, particularly within the corporate world. However, there is a glimmer of hope on a broader scale. Dictionary.com has redefined dyslexic thinkers as having 'strengths in creative, problem-solving and communication skills'.
In light of this, the creative industry becomes an ideal space for dyslexic people, where disruptive ideas are not only encouraged but celebrated.
Tips and advice
I urge employers and fellow dyslexic individuals to challenge their preconceived notions about learning disabilities. Those of us with unique perspectives offer a fundamentally different way of viewing the world. What we truly need is for employers to believe in our potential and for us to foster self-belief.
To my fellow dyslexic compadres, I share a heartfelt message: "Embrace the game of belief. Believe in yourself, even when doubt may linger, don't give up. Act as if you believe, as it will empower you."
This philosophy has propelled me forward, against all odds.
In an industry that thrives on embracing diversity and inclusivity, my story stands as a humble testament to the power of embracing our differences. Let us draw inspiration from one another's journeys and forge a future where everyone can thrive, create, and succeed together.
To broaden your understanding of DE&I, complete the SBS Core Inclusion course – Australia's leading online DE&I training course – available for free to MFA member employees. Access ends December 2023.
The MFA DE&I Council would like to see an industry where everyone can thrive, feel heard, supported, and safe to do their best work. Let's meet the Changers who are sharing their own lived experiences to inspire us all to change for the better.
Overcome The Hurdle Of Unconscious Bias
Sneha Nair, Diverse Director, NSW Government, OMG
I am Sneha Nair, a media and branding professional with 15 years of experience. I'm a travel enthusiast who has been to four continents and worked in three, a giver of belly rubs to every dog or cat that lets me, a recent import to Sydney and a proud Indian.
Deep-rooted unconscious bias
Like most other migrants, I moved to another country looking for better opportunities and improvement in overall quality of life. But before I share my experience in Sydney, I welcome you to climb aboard my time machine. Let us go back to a distinct memory of mine: 16 August 2007, Orientation Day, UIUC MBA.
A fellow classmate, let us call her Margo, came up to me and well-meaningly (I want to believe) said, "Your English is really good."
Jokingly, I said, "Well the flight from Mumbai to Chicago is over 18 hours long. My inflight exertainment was a superb CD that gives you a crash course on how to speak English like it's your first language."
We both laughed about it, and then I completely forgot about the incident. That was until the graduation party, two years later, where Margo and I happily reminisced about the two years that flew by. Then Margo got super serious and asked me, "Hey, were you pulling my leg when you told me about your flight to Chicago?"
Shocked is too mild a word to describe how I felt. For two years, during our many projects, study groups, Mug-Club sessions and socials together, she had believed my joke to be true.
Over a decade later, this incident has never left me. In that moment I realised how deep rooted the unconscious bias of westerners is towards people from non-English origin countries. If Margo had taken even a little effort, she would have easily known that thanks to colonisation, all prestigious schools in India have English as their medium of departing knowledge. That, despite being a Malayali Indian, English is my first language. It is as I say, the language 'I think in'.
Let us get back into my time machine and travel to Sydney, February 2023. After taking some time off to settle in, I started applying for jobs that matched my skills and qualifications. I was instantly rejected (sometimes within 20 minutes of applying) or just received radio silence. I was advised to call recruiters so that they could hear that I speak fluent English. I thought that preposterous, but I started cold calling recruitment agencies anyway.
Easy fix: pick up the phone
That was a moment of revelation for me. Even in 2023, I was being judged based on my nationality, not my actual credentials and skills.
It didn't matter that I had a double masters, well over a decade of experience in media and branding across multiple countries, or that the majority of my experience was at two of the most prestigious agencies in the world and that I had been a Vice-President and Business Director for the last four years of my career.
Instead, hiring managers were concerned about my English language proficiency. But this is an easy fix – pick up the phone and have a quick conversation. However, it was easier to keep aside my resume and not give it a second glance. The recruiters I did manage to speak with, quickly changed their attitudes towards my profile and took on my case.
I believe a deep-rooted affinity bias, coupled with the horn effect, are leading to an under-representation of people from culturally diverse backgrounds working in our industry. Australia is a proudly multi-cultural country and in an industry such as ours – built on people, human behaviour and understanding human emotion – we need the input and experience of people from different backgrounds. It makes the work better and it makes the workplace better for us all.
Being part of positive change
This story has a happy ending. Since starting at my role as Diverse Director at OMG, I have met some amazing people. People who are open, welcoming, and respectful. I am lucky to be in a company and at a role that is focused on understanding and celebrating diversity in Australia. I am happy to be a part of the positive change.
My experience during my job search and after landing the job are so vastly different. I believe, the hurdle is really that first conversation, first meeting or first break.
I want to leave you with the moral of my story, as they say.
For those who find themselves at the receiving end of unconscious (and conscious) bias: Believe in yourself and wave your brand flag high. Build a door with a gong if opportunity doesn't come knockingy.
For those who want to be the drivers of change: Enculturation is the key to turn this around. Travel more, read more, ask more questions, talk to the person at the next table that sounds or looks different than you – who knows, we might learn that we are all different but actually the same.
To broaden your understanding of DE&I, complete the SBS Core Inclusion course – Australia's leading online DE&I training course – available for free to MFA member employees. Access ends December 2023.
The MFA DE&I Council would like to see an industry where everyone can thrive, feel heard, supported, and safe to do their best work. Let's meet the Changers who are sharing their own lived experiences to inspire us all to change for the better.
The Workplace Reality For Employees Who Are Neuordivergent.
Pawena Kaniah, Strategist, iProspect.
Hi, I'm Pawena. Apart from my day job at iPro, I volunteer my time at the MFA DE&I Advisory Council, I record a social justice podcast, and I've self-published a critical thinking essay writing textbook for teenagers. I was a TEDx Speaker in 2019. I won the L'Oréal Brandstorm 2018 as an exchange student in France, when I was meant to just be in Europe for some solo backpacking.
At the age of 24, I self-diagnosed with neurodivergence.
Despite all my visible achievements, I failed my driving test three times, still don't know how to swim despite being an Indian Ocean islander, and I'm not great at being a non-animated speaker when it comes to my objects of fondness: my brother, mythology, and self-improvement books. I speak quickly, because I think quickly. With my muddled French-Indian-Creole accent when speaking English, my lack of articulation can prove to be a hassle, although I'm often told I'm a good public speaker.
Am I neurodivergent enough? I guess most people can't tell. The nuances on the neurodivergent spectrum are often blurred.
But first and foremost, I'm human. I just happen to have these unique qualities – I don't like calling them quirks – and some of them are disabilities that I can't mask entirely.
Yes, mask.
Most neurodivergents (NDs) like me mask to show up in the world and play a part in it. Masking is when NDs learn to mimic neurotypical ways of emoting, body language and reactions to social cues in order to navigate the social jungle of interactions.
Showing up as a minority is always a performance.
I realise that not just as an ND, but also as a person of colour and an expat.
How my neurodivergence shows up in the workplace
My colleagues don't know about my neurodivergence. I haven't needed them to know. I mask, subconsciously and actively at times, in such a way that my neurodivergence is invisible – you wouldn't know unless I told you.
My ND is absolutely my superpower. I realise that's a privilege as an ND – not all NDs get to make their neurodivergence a superpower. For me, it allows me to hyperfocus on projects and deliver outstanding outputs, it gives me creativity and innovative thinking, it means I'm responsive and very flexible.
It also means that I "procrastress" and can feel unmotivated to complete specific tasks. However, I take accountability in managing these and regulating expectations around me. Active communication with my direct reports is my biggest tool – after all, it's not about good or bad news, it's about no surprises.
A safe environment allows a neurodivergent person to unmask and in creating such an environment, organisations can create wellbeing and safety that will absolutely deliver performance.
Neurodivergence isn't a label
Like most identities, neurodivergence isn't a label. It's an awareness of one's state of being and tapping into it – if you can and wish to. It's a spectrum, after all, and employees on the spectrum each have different ways of managing their divergences.
Here are the two things I'd like you to take away from this article:
1. Diversity can be invisible. If anything, remember that the smallest of all minorities is the individual, so if you want to do your part as an ally and advocate, simply do this: be kind.
2. For inclusion to be achieved, we need to put in the effort of embracing it and the differences it brings. There'll be hiccups along the way, so patience with others and ourselves is a key part of the journey.
To broaden your understanding of DE&I, complete the SBS Core Inclusion course – Australia's leading online DE&I training course – available for free to MFA member employees. Access ends December 2023.